Feeling Good About Our Looks!
Feeling Good About Our Looks!
Feeling good about our looks? Yes we can!
This is a contributed post.
It's easy to feel unhappy with your looks nowadays. Social media apps such as Instagram have seen increasing numbers of people portraying idealised versions of themselves to the world, taking advantage of good angles, complementary lighting, and photo editing software to appear a whole lot more attractive than they may be in real. So feeling good about our looks is truly in our own hands. 
So it's important that you avoid comparison and embrace the natural beauty that you have been endowed with. But if you do want to boost your self confidence, there are various non-drastic steps that you can take to encourage a healthier and more aesthetically pleasing appearance. Here are just a couple for you to take into consideration.
And there are so many walks to beauty. Its not always just about the physical. Its also about how we choose to be in the world. Loving and compassion truly shines beauty, yes?
---
---
Are you or someone you know experiencing and living in pain?
Got an answer for you, CBD oil!
100% LEGAL, NO THC, NO PESTICIDES, NON GMO. 
JOIN ME IN MY MISSION TO GET PEOPLE OUT OF PAIN AND INTO THRIVING!
CLICK HERE TO GET INTO THRIVING 
AND CLICK HERE IF YOU ARE READY TO START YOUR OWN BUSINESS FOR FREE! 
CHANGING THE FUTURE OUTCOME OF OUR LIVES, RIGHT NOW!
---
---
---
---
For a Full Head of Hair so that we are feeling good about our looks
A huge number of people experience hair loss or hair thinning at some point or another during their life. This is a natural part of the ageing process.
This can cause embarrassment, as we want to maintain the illusion of a full head of hair, but don't want to fall into the stereotype of the individual with a comb over who is unable to accept their hair loss. However, it's not necessarily something that you have to accept.
You can access Hair loss treatment online. This is FDA approved and can be delivered to your home. You can also take steps to stimulate your hair follicles, resulting in faster hair growth.
The easiest way to achieve this is to massage your scalp, as this encourages increased blood circulation in the scalp, triggering the production of stronger and fuller locks!
My blogger colleague and friend has truly great suggestions for keeping your hair healthy and shiny. Do check out her site here. And although she specializes in black hair, these remedies work for all of us. Do look at her home made potions.  I have tried several myself and they are really made a difference in my scalp and hair.
---
---
For a Shining Smile,now that really is feeling good about our looks, yes? 
Did you know that when you smile at someone you have actually changed the world? Yes indeed. Because sharing that positive energy is exponential So that person will now smile at another person and changes will actually happen in a 5 mile radius.
So its important that we share our smile. Even if we are self conscious of our teeth. For feeling good about our looks is sharing our smile.
Many of us are conscious of our smile. This isn't all too surprising when you bear in mind that it is one of our most immediately noticeable features. But if you're unhappy with your smile, there are various cosmetic dental treatments that can turn your frown upside down!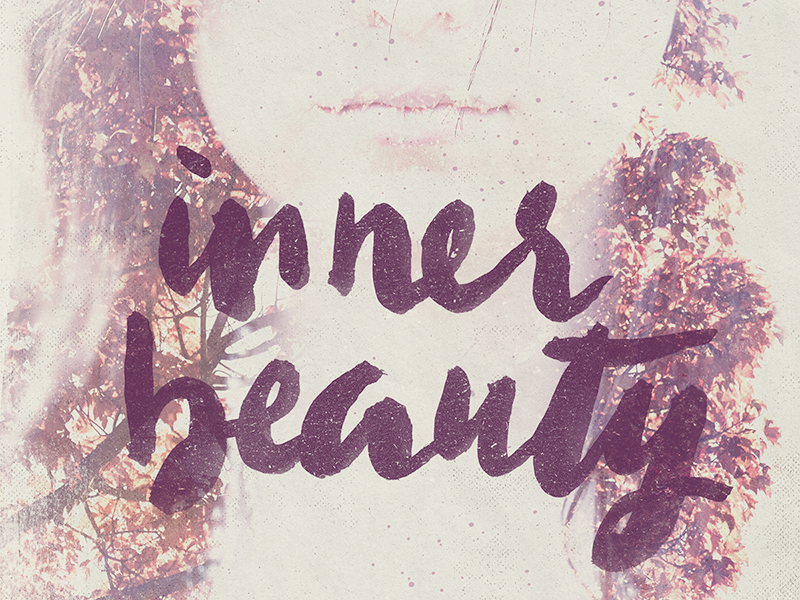 So, what makes a Hollywood smile? Well, it's straight and white. Now, the majority of us aren't born with the genes for naturally straight teeth, but professional straightening can help us to achieve this.
Just contact an orthodontist. This is a dental professional who specialises in tooth alignment. They will be able to survey your mouth and determine the best straightening treatment for you. For the majority, this will be braces.
But you don't necessarily have to have the traditional train track braces that we tend to associate with teens. Instead, you could have invisalign braces, which are placed behind the tooth and cannot be seen by others.
AND ITS SO TRUE, THAT ADAGE WE ARE NOT JUST WHAT WE LOOK LIKE !
So whether or not we have wrinkles, or are short, fat, tall, skinny, bald, or toothless. Our beauty is so inner focused. And that is the important part of feeling good about our looks, isn't it? 
Because we want to radiate beauty. And that is our inner love and glow that attracts us to others. It is our own heart's way of saying to others, you are special and I am just here to show you, your own love.
SUMMARY ON FEELING GOOD ABOUT OUR LOOKS
These are just two areas of focus to get you started on your journey to self-confidence. There are plenty more that you might like to take into consideration, but your hair and your smile tend to be two of the first things that people notice about you, so they're a good place to start!
There are so many walks to beauty. And its not about physical beauty . Sharing smiles can change our world for a five mile radius. Being compassionate and loving changes everyone around us.
It is our choice to do the cosmetic differences, but the true beauty radiates from our own hearts, yes?
So do what you need to do about feeling good about our looks. And take time to even make greater changes by growing your heart and thoughts to radiate changing our world.
I wish you a great sense of feeling good about your looks and  your heart. And know that your inner beauty changes the world.
Light the Path
In peace and gratitude,
Founder, CEO Success-full-living.com
Living in one heart-centric moment at a time!