Companion Dogs, do they impact our emotions?
Companion Dogs, do they impact our emotions?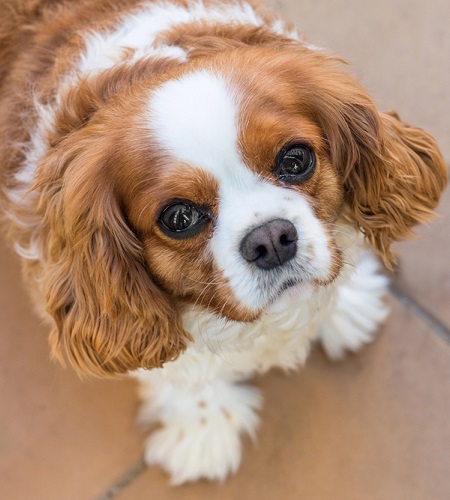 Companion dogs, do they impact our emotions? 
When we have  companion dogs are we healthier? Do they impact our emotions? The companionship a dog can bring is second to none.  There's a certain stability in terms of the connection between the two of you, that is hard to find with a human.  Some could argue this comes from a place of codependency, in that a dog is clearly dependent on its owner to care for him.
This is a contributed post.
If a dog is thirsty he is completely dependent on his owner to provide water, if a dog requires exercise or something to eat – everything is facilitated by his owner, as it's not like he can go to the fridge and make himself a sausage sandwich!  
DEPENDENCY IN COMPANION DOGS.
That said, whilst this dependency does exist, unlike in human relationships where we often 'give in order to receive' a dogs love comes from a much purer and altruistic place – the sense of companionship offered by a dog does not come from a place of 'desperation' but from a place of pure heart.
Whilst cats can be somewhat manipulative, dogs are often much dafter, they are open books that tend to wear their heart on their sleeve and just exude love in unlimited supplies.
Today, many people with emotional challenges and mental health conditions are discovering the benefits of emotional support pets, and sites like certapet are providing validation to what most dog owners have known all along… that the emotional companionship of a dog has an incredibly therapeutic effect.
Whilst some people reach for pharmaceutical interventions at times of crisis, these drugs don't tend to offer the comfort most of us seek at low times – instead, they merely dullen the feelings, whereas in contrast, a dog can provide the warmth, affection, love and connection most people crave when they are going through tough times.
Wouldn't you agree, if a dog could talk, they would want to say all the right things – most don't seem to have a malevolent bone in their body – they are pure of heart and care so much about their owners that they would do anything to comfort them.
---
---
DID YOU KNOW THAT CBD OIL IS GOOD FOR YOUR DOG? IF ANXIETY OR SEPARATION IS A PROBLEM , TRY THIS!
THERE IS A SHAMPOO AND TREATS FOR YOUR SPECIAL COMPANION. GIVE IT A TRY!
AND IF YOU ARE READY TO CREATE YOUR OWN FREE  ONLINE BUSINESS  FOR CBD OIL CLICK HERE
---
---
In this sense, perhaps the emotional companionship of a dog is more powerful than that of a human;.That's not to say it supersedes or supplants the need for human companionship. 
As there are many things dogs can't provide that we require – such as intellectual conversation and physical intimacy, yet, as part of a holistic support network they play an imperative role for many people; particularly when experiencing tough times.
The healing power of pets is well known, and today, many specially trained dogs are allowed into hospitals and hospices in order to alleviate the emotional pain and suffering patients (and the family of patients) are experiencing.
 There's even research to suggest that stroking dogs can help with physical pain management – as it puts people in a meditative state and stimulates their brain to produce endorphins and dopamine.
Though remember, a pet should become a family member and not be seen as a temporary tool to fill a hole that can be discarded once the novelty wears off.
After all, as we all know, a pet is for life not just for Christmas!  
SUMMARY COMPANION DOGS, DO THEY IMPACT OUR EMOTIONS? 
I would think that many of us would say this is not even a question. But how often do we think about the impact that our companion dogs impact our emotions? I mean think of how people will just stop on a sidewalk to pet a passing dog.
There is something about dogs that do indeed speak to our inner comfort. We have also seen how bringing dogs or any pets into nursing homes actually raises the endorphins and interactions of the residents. People who have been non communicative or terribly depressed, just beam when holding an animal.
Or watching a young child just come alive as she gets to pet a dog. It is magical the connection. And so it goes that if you are feeling somewhat isolated, it will indeed change that sense of loneliness. It provides an externalized sense of having to care for something else while also creating a companion.
In summary, the emotional companionship of a dog cannot be overstated, so if you or a loved one are going through tough times you might want to consider introducing a pet to the family.
The other aspect that might be truly impactful is that having a companion dog means we will be having more exercise also. Which is always a positive.
So knowing we willl have to walk the dog 2-3 times per day adds to the adventure of being outside and actually encountering other people with companion dogs. Which just might add to community and another form of companionship.
Have companion dogs have so many benefits. It is just our choice of whether that is our path to walk, yes?
What are your thoughts on having animals as pets? Do you think of our pet as a companion dog? And it so what does that mean to you? How has it impacted  your life and your daily emotions?
Light the Path In peace and gratitude,
Founder, CEO Success-full-living.com
living one heart-centric moment at a time