Changing Our Lives, Yes We Can!
Changing Our Lives, Yes We Can!
Have you been thinking lately that it is time for a change in your life?  Changing our lives means we are ready to make that committment to ourselves.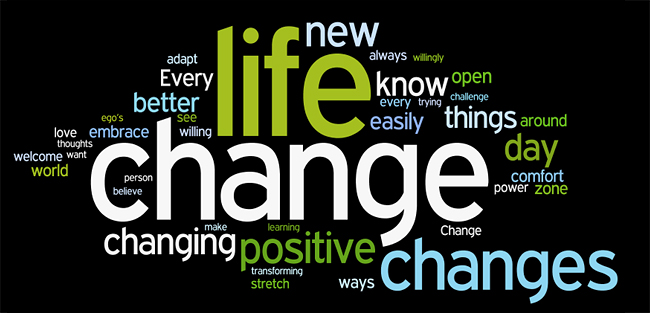 This is a contributed affiliate link. 
It's important to make changes in your life, especially if you are not happy with the way things have gone for you so far. Many of us love our lives, but some people are dissatisfied with the direction their life has taken.
We all encounter problems and hardships during our lives, and it's how we respond and bounce back from these that can really help to make us better people.
Working toward building the life you've always wanted is so important for becoming a healthier, happier person in the long run.
You've got to make sure you do as much as possible to enrich your life and improve things for the future. These are three stunning steps to take if you are serious about working toward the new life you have been missing all these years.
Decide What You Want
So many of us don't know what we want out of life, and this indecision can cause us to flounder. There are so many things you can do these days, and so many opportunities open to you.
Have a think about what exactly you want out of life, and the direction you see your life going in. Yo need to have some sort of direction in order to help you understand what your goals in life are.
Have a good think about this because you will find you have much more drive and ambition if you have life goals.
TRY THIS MEDITATION for Changing our lives:
Find yourself a comfortable place to sit.
Then when you are settled take in three large breaths and then slowly exhale.
Now take your breath and place it in your heart.
Can you feel it there?
Ask your body am I ready for change?
You will feel this sense of inner peace or a bit of unease.
Either one is just fine.
Now say, I am open to the Universe for all that is coming.
And I am so grateful.
Changes our lives, happening, Oh yes!
Do this twice a day, and you will find changes start happening.
And you know why this happens?
Because we have put forth our willingness to make that change. So at first you might just feel, that you feel differently.
Then you will realize how much lighter our bodies feel. And the next step is, we are interacting with ourselves, and others in a much more compassasionate way.
Wow that was worth that small exercise yes?
And when we are truly loving ourselves, the world becomes such a compassionate place to be.
Do let me know how this works for you please!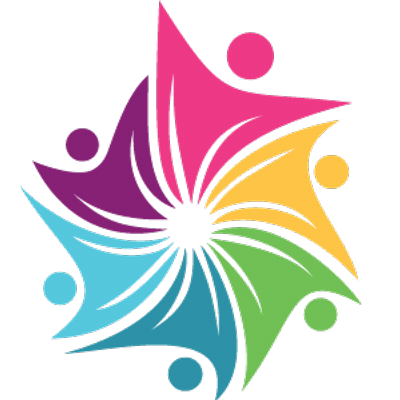 Detox Your Life as we are Changing our Lives
It's also important to detox your life and make sure you are looking after yourself better. We slip into bad habits, and many of us make poor lifestyle choices.
As a result, we may have succumbed to addiction, or be in a poor physical and mental state. This is one of the key reasons why recovery centers were set up across the country in order to help people.
Getting your life back on track is so important, and getting clean, sober, and healthy is one of the best ways you can go about achieving that.
Get Help With Your Mental Health
If you need mental health help, you've got to take action sooner rather than later. Some people still think there is a stigma attached to mental health and talking about it.
But, it has become much more accepted these days, so you need to look at what you can do to improve your mental health and be stronger as a result.
There is no shame in admitting you have mental health issues that need to be dealt with; the trick is to address these problems and not choose to ignore them.
Would you like to do what  I am doing? Having an online business writing for a living and helping others? Click here. 
As you can see, there is a definite process involved in making your life better and getting to where you want to be. The best thing you can do is come up with some ideas that will help you to improve areas of your life.
You need to work on the things that might be holding you back, as well as making sure that you are healthy and happy.
SUMMARY
As we go through life, we are frequently confronted with the questions of how do we truly want to live our lives. And many time we realize that changing our lives is the way to bring us more joy. 
We are not always sure what we need to make that happen are we? But we do have several clues. For instant our health and our habits. 
We do not want to bring into changing our lives the negative. Instead we are ready for all that brings us to the comfort of our higher self. 
So wherever we are in our journey in this amazing thing we call life. It is up to us to step to our own drummer. To fix that which is not bringing us the joy and peace we are seeking. 
Please do try the meditation and let me know the changes that you see happening as changing our lives happens internally and externally. You will be amazed at how your outlook and compassion grows. 
If you need mental health aid, or if you are not taking the best care of yourself that you can, that's ok. Today is another day to take stock and make the changes that will bring you to that place. 
You know that place where we look into the mirror and say, I am me, And I am loving me?
Today is that day!
In peace and gratitude,
Founder, CEO, success-full-living.com
living one heart-centric moment at a time